The model worker innovation office of Xu Wan Jin was named as the municipal model worker innovation

Source:Wuxi Tongli Electric Co., Ltd.

Time:2022-03-25

Read: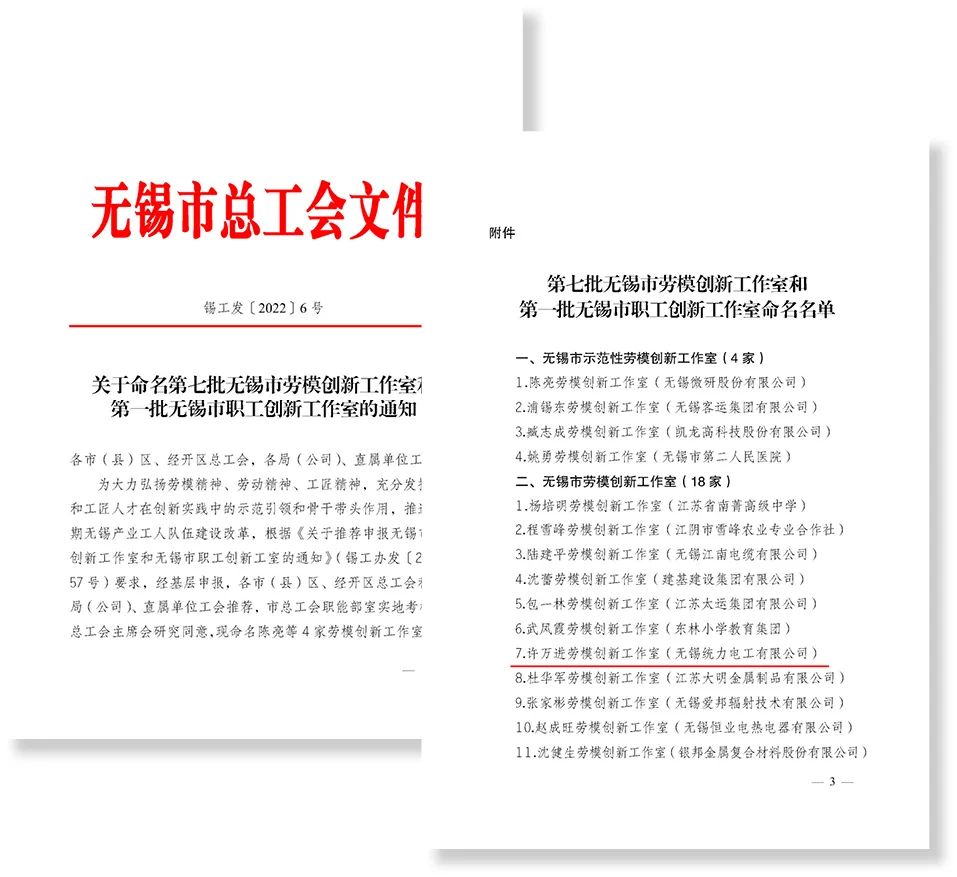 Recently, Wuxi Federation of Trade Unions issued "Notice on the naming of the seventh batch of Wuxi model worker Innovation Office and the first batch of Wuxi employee Innovation Office", 18 model worker innovation office was named as "Wuxi model worker innovation office", Xu Wanjin model worker innovation office is one of them.
Xu Wanjin model worker innovation office, led by Wuxi model worker Xu Wanjin, has 7 members, all of whom are technical backbone of the company, including 2 leading talents of advanced manufacturing skills of Wuxi "Taihu Lake Talent Plan", 2 senior technicians of the industry, 1 craftsman of Xishan and 1 gold worker of Xishan.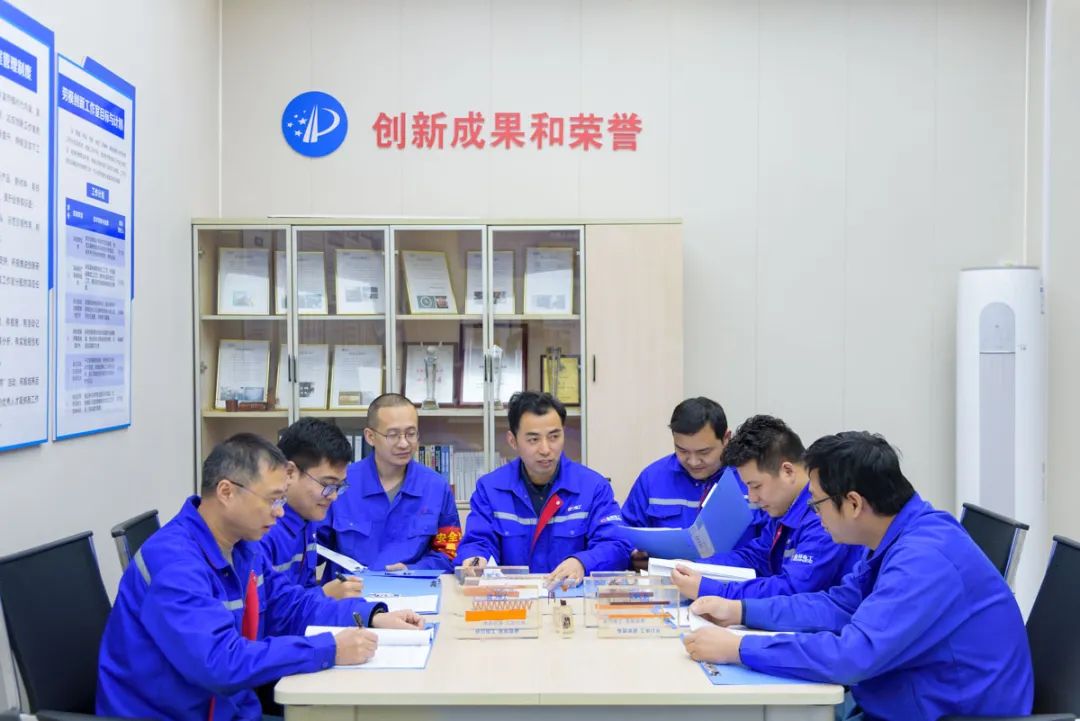 Since its establishment, it has been focus on innovation needs, the search for new methods and develop new ideas and research subject, achieved screen transposed conductor, photoelectric composite wire etc. and nearly 10 technology innovation and equipment technical achievements. Alsoit has played a positive role in promoting the company quality efficiency, energy conservation and emissions reduction as well as young worker growth.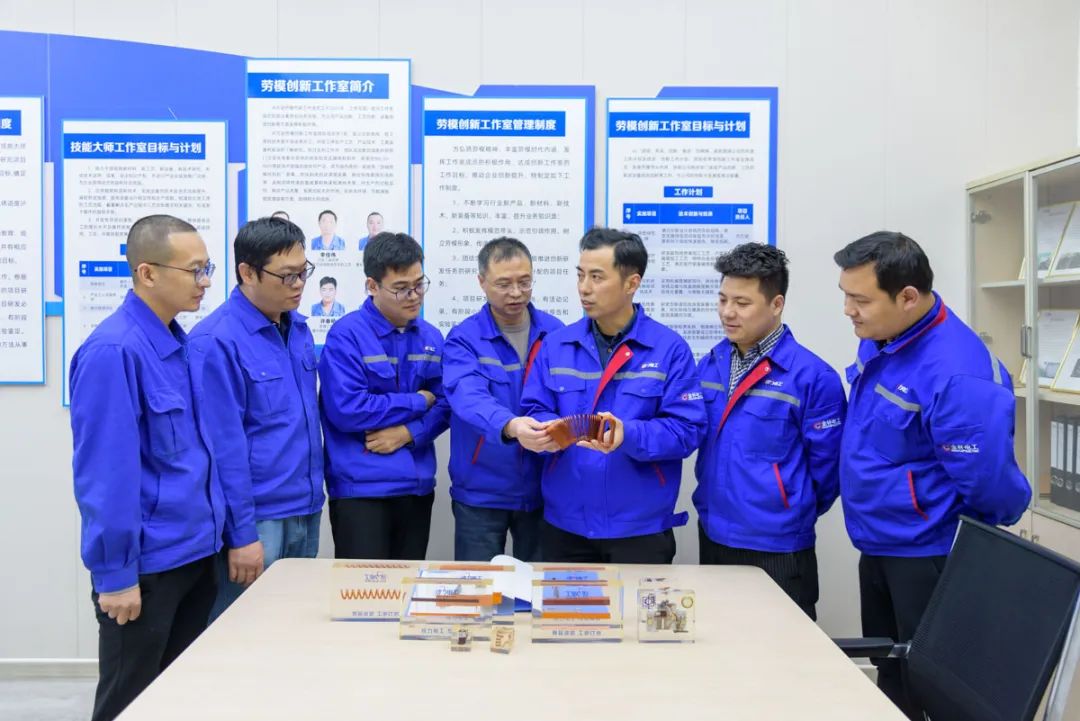 In the next stage, the office will further expand the innovation consciousness and platform function. Constantly enhance the technical innovation and practical ability to solve the practical problems of production, through the project development.We will cultivate highly skilled and high-quality technical experts, become the cradle to promote the growth of industrial workers, and build a broad stage for the company to build a high-quality technical team.